The Forestry Research Institute of Ghana (CSIR-FORIG) will be collaborating with forestry industries in the country to promote the sustainable use of forest resources. 
The stakeholders have over the years observed a less effective cooperation to efficiently manage and develop the forestry sector. 
This was revealed at a seminar on emerging timber species on the market at Fumesua.
The collaboration is to facilitate the exploitation of more timber species with technological potentials.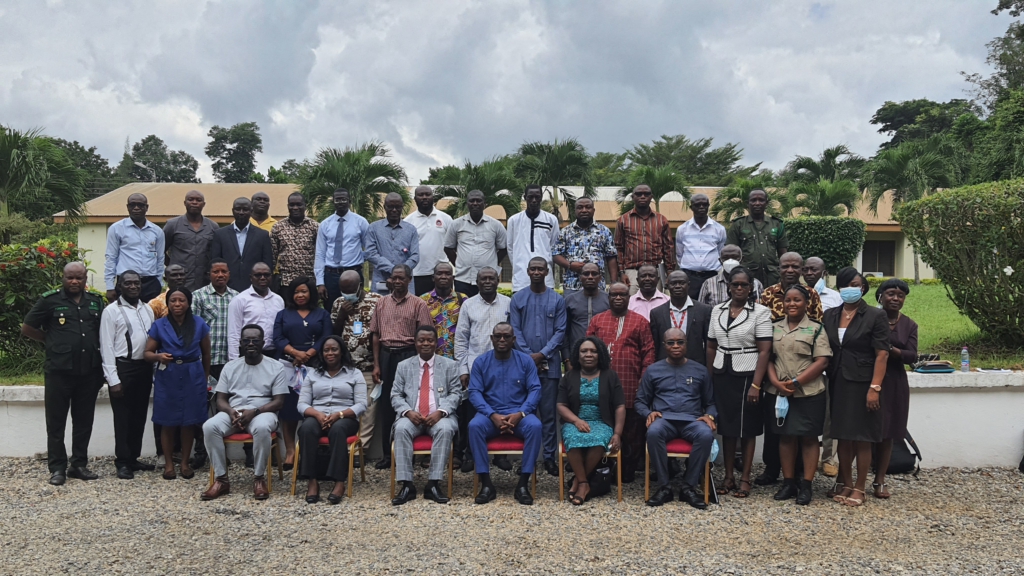 Richard Nsenkyire, Chairman of the Forest Industries Association of Ghana and Managing Director of Samatex said, "when you look at the number of timber species in our forests, they're under-exploited because we don't have a lot of technical information on most of the species. FORIG can help us to discover more of the potentials of most of the species and be able to utilize them efficiently. This collaboration is definitely going to help the forest industry." 
Meanwhile, FORIG has discovered 28 lesser-known timber species on the Ghanaian wood market. 
The study which was conducted at the country's largest wood markets in Sokoban and Techiman revealed the technological properties of the emerging species are yet to be known.
Director of the Forestry Research Institute of Ghana, Prof. Daniel Ofori, indicated the inadequate information on the newly discovered species can negatively impact the environment.
"Their technological properties are not known and they may be used improperly, thereby generating lots of waste," he said..