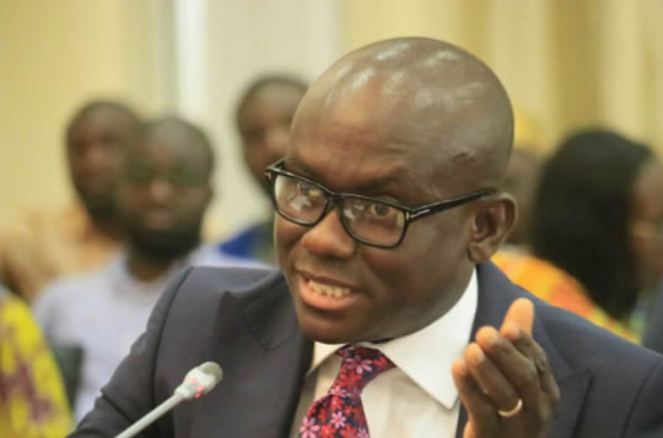 The Minister of Justice and Attorney General, Godfred Dame, has explained why his outfit, under the leadership of Gloria Akuffo, advised then Minister of Energy to terminate the Power Purchasing Agreement signed between the erstwhile NDC government and Ghana Power Generation Company (GPGC).
Godfred Dame was contributing to discussions on Joy FM's Super Morning Show Wednesday, regarding the judgement debt resulting from the termination of the aforementioned contract.
He he revealed that, "indeed, the cost was very, very monumental. As per the report of the PPA Committee, if all the agreements signed by John Jinapor and his former boss had been allowed to run, each year, the nation was going to be exposed to payment to the sum of $586 million. Cumulatively, between 2013 and 2018 the nation was going to pay as much as $1.76 billion."
He emphasized that the decision by the signatories to sign such an agreement was ill-informed.
"The fundamental question that we asked is why the agreement was entered into in the first place? Why did John Jinapor and his former boss execute the signatory of this agreement and afterwards set up a committee to review those agreements? It is because you yourself had realised that this was going to result in excess capacity.
His comment comes after a London-based United Nations Commission on International Trade Law tribunal issued its final award, ordering the government of Ghana to pay the whopping $170 million in damages to GPGC for failing to meet set deadlines in contesting alleged unlawful termination of contract between the two parties.
Ranking Member on Parliament's Energy Committee, John Jinapor blamed former Minister of Energy, under President Akufo-Addo's first term, for causing the loss of $170million to the state.
Mr Jinapor in an interview with Joy FM's Joseph Opoku Gakpo said government did not plan effectively to defend its decision to terminate the contract.
"The government didn't take the matter seriously. First of all, I hold the view that it was wrong to have terminated the agreement the way and manner in which this government went about it," he explained.
Meanwhile, Mr Dame has disclosed his intention to lodge a formal complaint with the Criminal Investigations Department (CID) to investigate circumstances leading to the signing of the PPA between the erstwhile NDC government and GPGC.
According to him, a report by a committee constituted in September 2016 revealed that the agreement was not properly made resulting in excessive power supply.