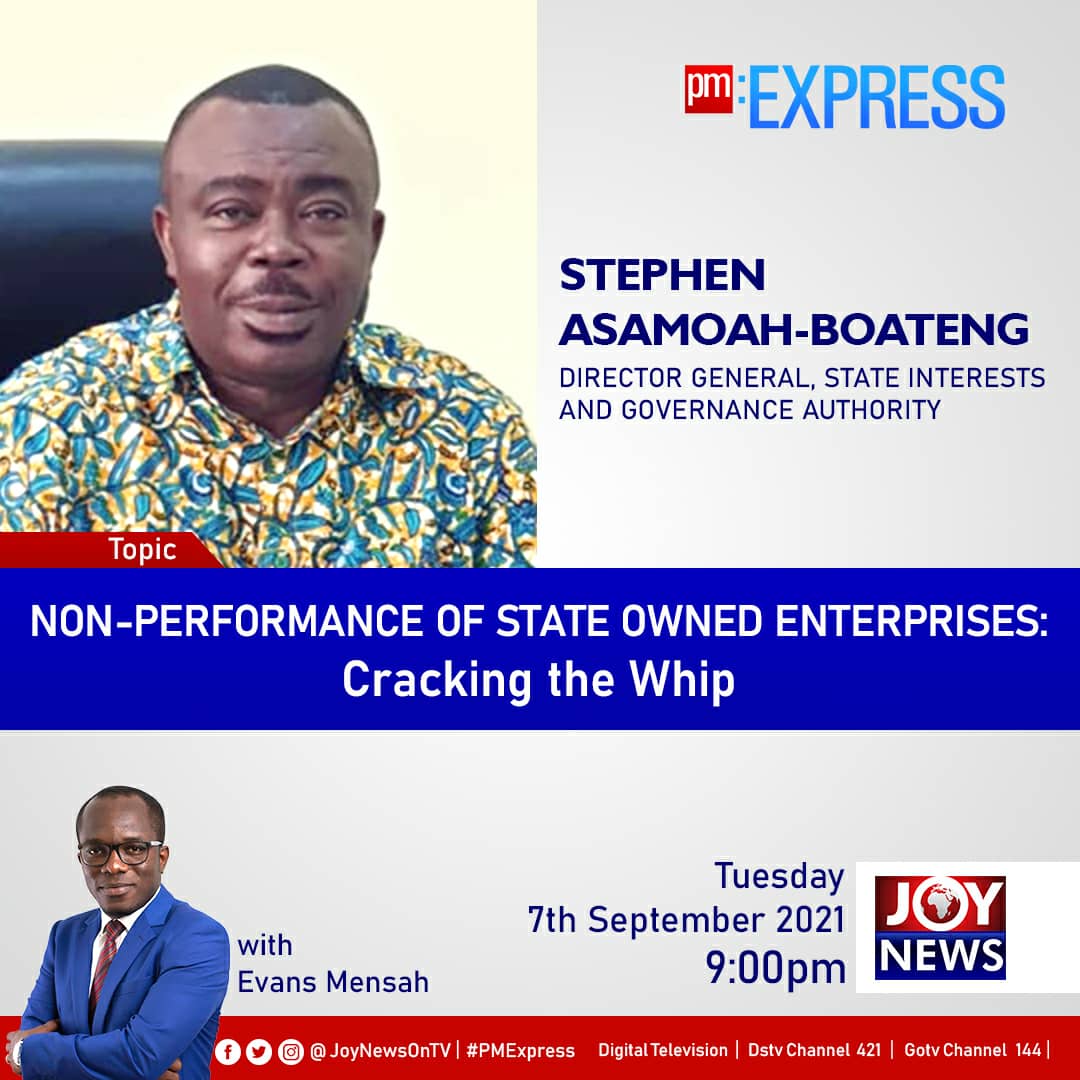 Tonight on JoyNews, PM Express takes another look at the performance of State-Owned Enterprises (SOEs) in the country.
Host, Evans Mensah interacts with Director-General of the State Interest and Governance Authority (SIGA), Stephen Asamoah Boateng, who has bemoaned the non-performance of the SOEs.
According to him, indiscipline and a lack of commitment are partly to blame for the current situation.
Speaking at a workshop to deliberate on a draft code of corporate governance for the SOEs, Mr Boateng advised CEOs who cannot carry out their responsibilities as mandated, to leave their respective offices for competent persons to take over.
Finance Minister Ken Ofori-Atta in July this year, revealed that 47 SOEs had failed to file their annual financial statements to the Finance Ministry in accordance with the law.