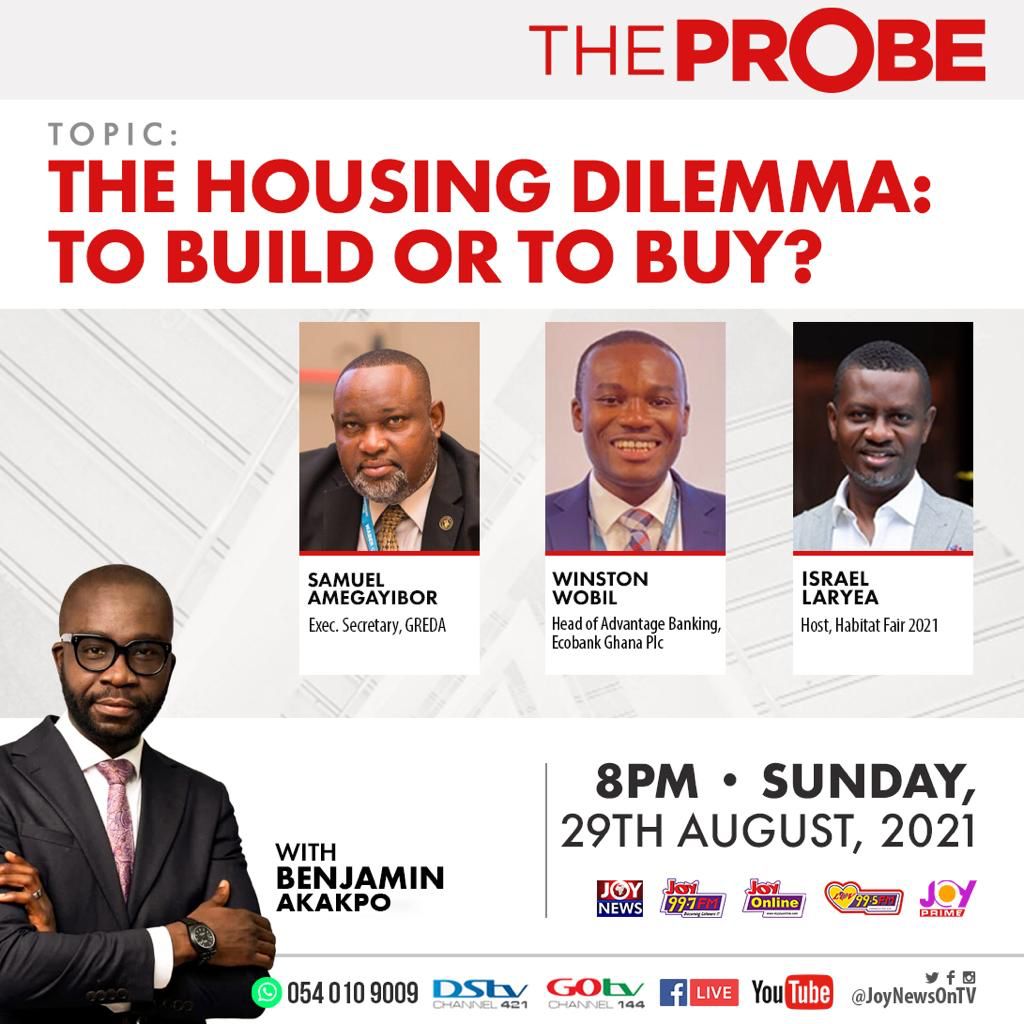 With the country facing a huge housing deficit, it has been a major discussing topic in recent times.
However, prospective property owners have always faced the dilemma of either building the house from scratch or purchasing one from a realtor,
In view of this, on tonight's edition of The Probe, Benjamin Akakpo and his panelists will discuss the topic "The Housing Dilemma: To Build or to Buy?"
The participants; Executive Secretary of GREDA; Samuel Amegayibor, Head of Advantage Banking of Ecobank Ghana; Winston Wobil and Host for JoyNews Ecobank Habitat Fair 2021, Isreal Laryea will give more insight into the topic.
Meanwhile, the JoyNews Ecobank Habitat Fair 2021 was launched on Friday.