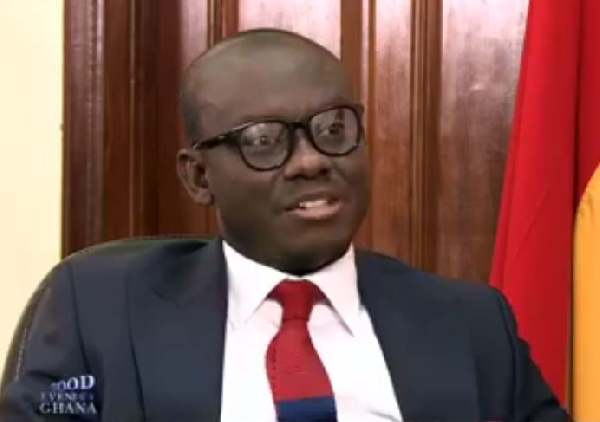 Attorney General, Godfred Yeboah Dame, has rejected claims that the destruction of excavators by the Operation Halt team, in the fight against illegal mining, would result in financial claims against the government.
Mr Godfred Dame, speaking on JoyNews' Newfile, Saturday May 29, explained that mining in forest reserves and water bodies is illegal, hence the state cannot be ordered by the courts to compensate individuals whose equipment are destroyed in the "galamsey" fight.
"The prescription by the law does not mean the procedure taken by the operation halt team is illegal and can lead to judgement debt. I am saying it cannot lead to judgment debt because the activities for which the equipment was being used was illegal, therefore the court will not uphold claims for damages," he told Samson Lardy Anyenini.
His statement follows comments by Alhassan Suhuyini, the Deputy Ranking Member on Parliament's Lands Committee, who said the government should be wary in its "galamsey" fight since the burning of excavators by the Operation Halt team, could lead to the state being hit with judgment debt.
"The calls for a better approach are informed by our past and the fact that we have embarked on burning of these excavators before and the fact that such acts led to further burdens of judgement debts of the state in some cases. They landed the country in a number of judgement debts," Alhassan Suhuyini said.
The Attorney General also subscribed to the assertion made by President Akufo-Addo that "no rights can accrue from an illegality."
"It is not a basis for a person whose equipment has been seized and burnt to say that for engaging in any illegality and for having his equipment seized, the person can claim damages against the state," he added.
According to President Akufo-Addo, critics of tactics employed to combat illegal mining can seek redress from the court of law.
Speaking to the deployment of some 401 military personnel to begin phase four of Operation Halt, Mr Dame disclosed that some arrests have already been made. He noted that for the past two weeks, 45 culprits have been apprehended and are standing trial.
Ten out of the total he said, are Chinese nationals.
Meanwhile, efforts employed by the government in its galamsey fight have been described as illegal by some Minority MPs in Parliament.
The Speaker of Parliament, Alban Kingsford Sumana Bagbin has been entreated to summon Attorney General Godfred Dame in his capacity as the principal legal advisor to the government to explain the rationale behind the "burn-on-sight" policy and why the President should not be held in check.