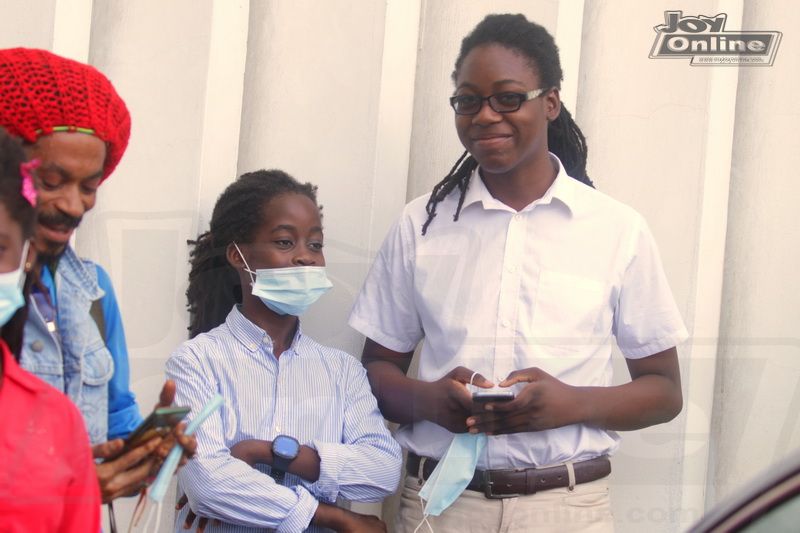 The controversy surrounding the admission of the two Rastafarian students into Achimota School does not seem to abate.
When all seemed over, albeit temporarily, the Chairman of the Parent Teacher Association (PTA) Dr Andre Kwasi-Kumah has revealed that the parents are in full support of the decision by authorities of the School to appeal the court ruling that ordered admission of the students.
Speaking on Joy FM's Super Morning Show Wednesday, June 9, he said, "The PTA serves on the board and thus supports the school's decision in appealing the court ruling.
"In the meantime, the High Court has spoken and the students have been admitted. It's Tyron and Nkrabea, They are day students. Form 1. They're enjoying life in Achimota. The situation stays as it is until what the legal process comes up with" he said.
According to him, parents and teachers did not want this to occur since it might open the floodgates for other students to want to also express themselves according to their religious beliefs which may go against the school's rules.
"Because, another church is saying that their girls should be allowed to keep long hair. Some churches do not put on shoes, but according to our rules, we need to put on shoes. That was our fear that this is the religion I believe in. Therefore, even though the school rules say this, I want to do otherwise."
In March this year, Achimota School issued admission letters to the two students but indicated that they would only be enrolled on condition that they shave their dreadlocks in accordance with the School's academic regulations.
However, an Accra High Court has ordered Achimota School to admit the two Rastafarian students it denied enrollment.
The Governing Board of the Achimota School subsequently announced its decision to appeal the ruling by the Human Right Division of the Accra High Court, ordering it to admit the two Rastafarian students. However, upon intervention by the Attorney General, the two students have been admitted. They participated in end of semester examinations on Friday, June 4.
Dr Kwasi-Kumah further explained the PTA's stance, "these school rules were derived from the general rules handed to them by the Ghana Education Service. If the GES should revise the rules, leading to Achimota also having to revise their rules, the PTA would have nothing but to support it," he said.